Pupil Premium Award
Whitgreave Junior School was awarded the sum of £1000, for the achievement of a Pupil Premium Award in 2015, by the Rt Hon David Laws MP, Minister of State for Schools.
The school was selected due to the fact that it had been identified as one of the most improved schools in the country, in terms of the attainment and progress of disadvantaged pupils.
A fantastic achievement!
Primary Science Quality Mark Award Award
Whitgreave is very pleased to announce the achievement of the Primary Science Quality Mark – GILT Award.
School achieved this award in the Spring Term 2019, after re-assessment, in recognition of the improving provision, practice and performance in respect of the teaching and learning in Science across school.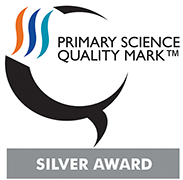 Leading Parent Partnership Award
At Whitgreave, we believe that our partnership with parents is crucial and of paramount importance to the good progress that our children make within school.
As a school, we have worked exceptionally hard to develop an effective relationship with all of our parents and carers, through regular, on-going communication, a number of special events and also through our Parent Workshops and Curriculum Events. Our Parent Surveys clearly demonstrate our positive relationships with parents and carers.
As part of our on-going work on parental engagement, Whitgreave achieved the 'Leading Parent Partnership Award' in the Summer Term 2017, following re-assessment.
Basic Skills Award – English and Maths
Whitgreave is very pleased to announce the recent achievement of the Basic Skills Quality Mark, for the second time.
School achieved this award in recognition of the quality of provision, practice and performance in respect of the 'basic skills' for Literacy and Numeracy. The Basic Skills Quality Mark is awarded for 3 years.
Investors In People Award – Gold Standard
Working as part of a team is of paramount importance to all at Whitgreave. All stakeholders, including pupils, parents, staff, The Governing Board and all other partners in education, work very closely together, in order to give our pupils the very best.
Therefore, Whitgreave is pleased to announce the recent achievement of the Investors in People Award.
School achieved this award in March 2016, in recognition of all of the work carried out within school to develop and enhance all aspects of teamwork. We are all very proud of this achievement, as Team Whitgreave achieved the GOLD Standard!
'It was clear that people we spoke to believe Whitgreave Junior School is a great place to work and this is a direct result of ongoing improvements. You have developed a culture that values the contribution of every individual and one in which people are motivated to fulfil their potential.' IIP External Assessors

Dyslexia Friendly Status
At Whitgreave, we have worked really hard to gain the British Dyslexia Award Quality Mark. We have achieved this award because we strongly believe that by implementing the actions to support our Dyslexic children, we can also benefit all learners within our school.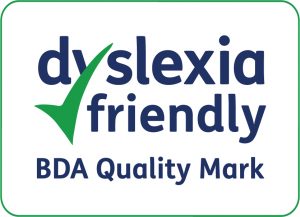 School Games Mark
The School Games Mark is a government led award scheme that was launched in 2012. The aim is to reward schools for their commitment to the development of competition across their school. Whitgreave Primary School are pleased to announce that we have now achieved this award, in recognition of our work towards physical education and competition.