British Values and SMSC Development
As a legal requirement, the DfE states that:
"Schools should promote the fundamental British values of democracy, the rule of law, individual liberty, and mutual respect and tolerance of those with different faiths and beliefs. This can help schools to demonstrate how they are meeting the requirements of section 78 of the Education Act 2002, in their provision of SMSC."
Our school reflects the British Values and Spiritual, Moral, Social and Cultural development in all that we do.  We work exceptionally hard to ensure that the fundamental British Values and SMSC provision are introduced, discussed and lived out through the ethos and work of the school. Our school makes considerable efforts to ensure children have exposure to a wide experience beyond their local community during which these concepts are shown, through for example, sporting events and a range of visits. Whitgreave is committed to serving its community and we recognise the multi-cultural, multi faith and ever-changing nature of the United Kingdom. We aim to nurture our children on their journey through life so they can grow into safe, caring, democratic, responsible and tolerant adults who make a positive difference to British society and to the wider world. We encourage our children to be creative, unique, open-minded and independent individuals, respectful of themselves and of others in our school, our local community and the wider world. We firmly believe in developing children into well rounded human beings. All curriculum areas provide a vehicle for furthering understanding of these concepts and, in particular, our RE, PSHE and Citizenship lessons provide excellent opportunities to deepen and develop understanding.​
Please click here to view our BV & SMSC Provision
Please find below, our current Curriculum Overviews for our Year Groups.
Further information regarding our curriculum can be found under Curriculum Links
Year 1 Curriculum

Year 2 Curriculum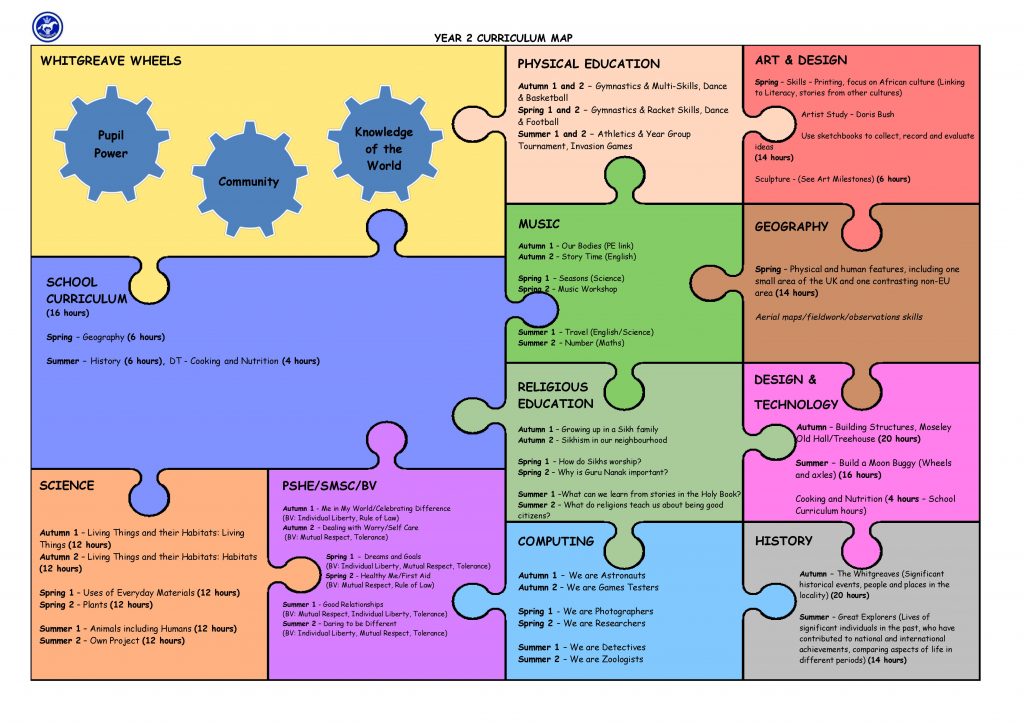 Year 3 Curriculum

Year 4 Curriculum

Year 5 Curriculum

Year 6 Curriculum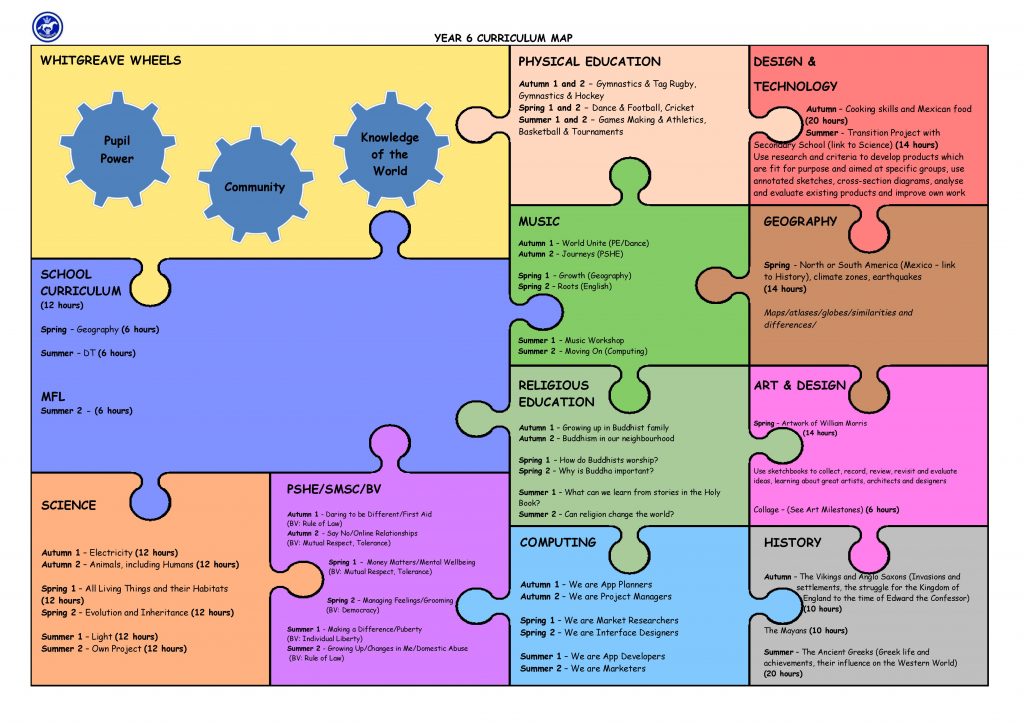 Early Years Curriculum